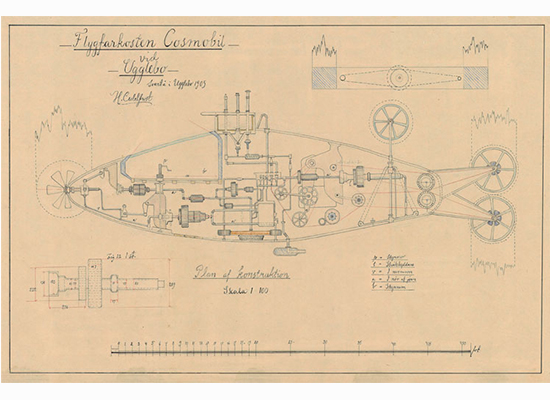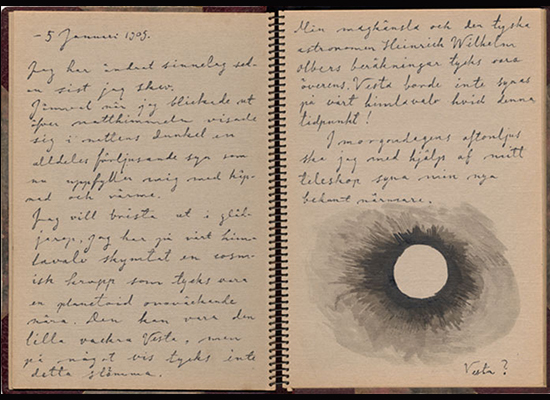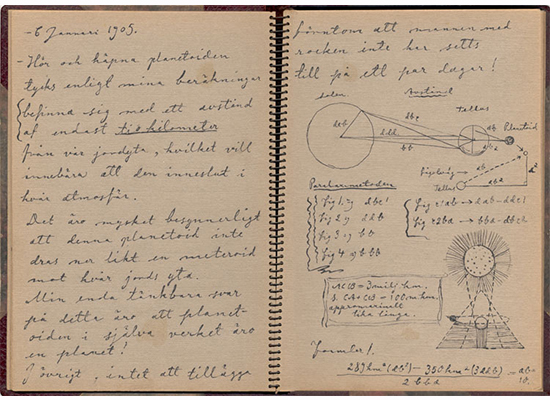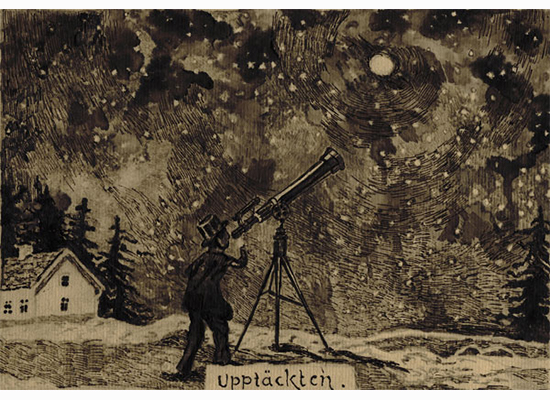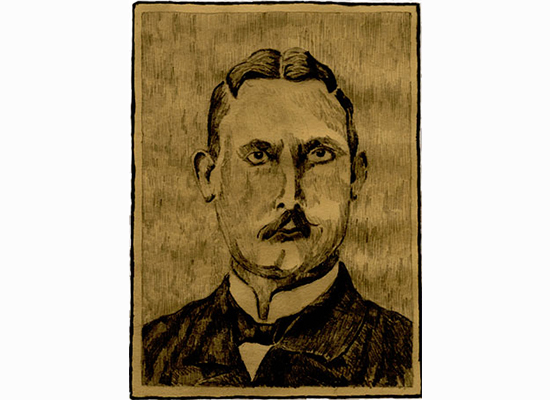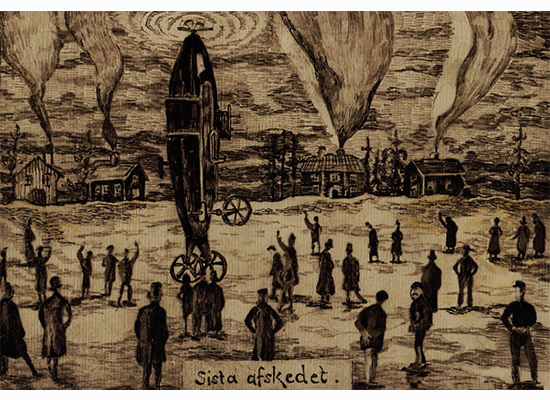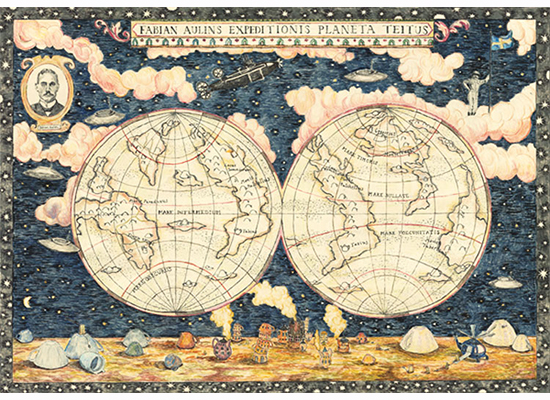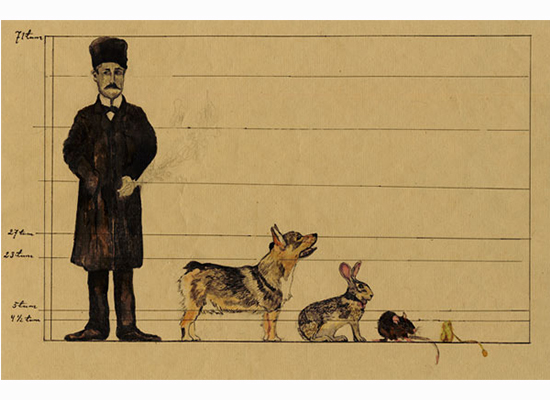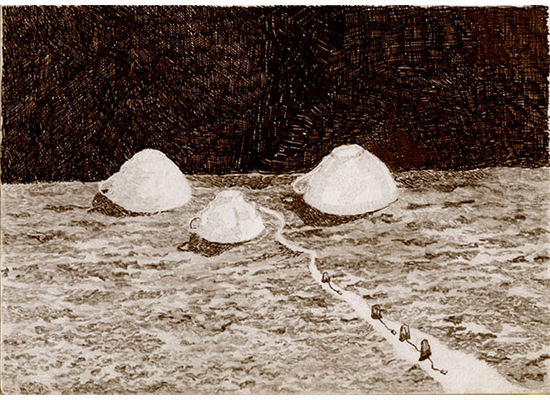 EPEDITIONIS PLANETA TEITUS
On April 25th, 2010 a wooden box was found at Fabian Aulin's family farm in Ugglebo, a small town in the Northwest part of Sweden. This wooden box was filled with a large amount of documents and objects that all had belonged to Fabian Aulin. In the box you could find diarynotes, maps, newspaper articles, drawings, illustrations and an old phonograph recording. All put together these documents told us of a remarkable event that took place in 1906.
The year was 1904 when Fabian was sent into exile in Ugglebo to get rid of his craving for opiates. Shortly thereafter, he came to discover a new astrological phenomena. This unknown phenomena turned out to be a parasitic planet that had made its way through our atmosphere to steal oxygen and other chemical compounds. Fabian Aulin made a lot of calculations and studies of the planet and thereafter managed to coordinate an expedition with two of his colleges to this parasitic planet with the Cosmobile.
Text and idea: Lovisa Henoch and Lotta Oudhuis.
Illustrations and layout: Lovisa Henoch
Published by: Anomali (www.anomali.se)